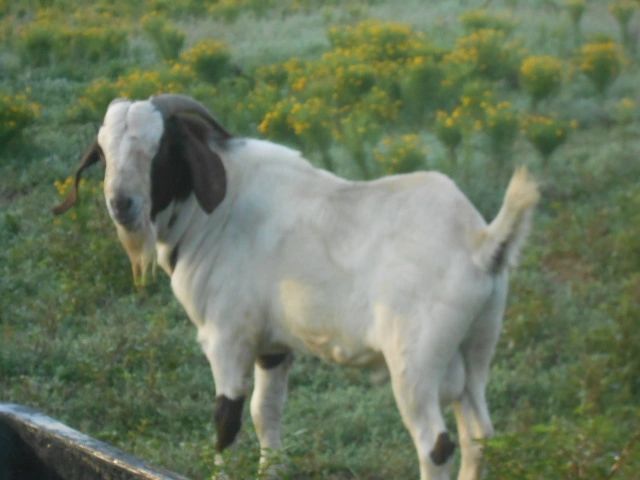 Welcome to Meat Goat Farming in the beautiful mountains of the Ozarks.

Our journey and fascinating adventure of raising goats began about six years ago.

I'm proud to introduce you to our Sire. This is "Billy Goat" He is one year old and is a percentage Boer with the American Boer Goat Association. He is tall and muscled and producing some outstanding offsprings.
He is mated with 37 traditional boer does.

Currently, we have 23 doelings between 3 and 5 months of age. Check out these pics below. I think you will agree with me, that they are growing off nicely.



There is definitely a huge market for meat goats!


Watch this video about out Mear goat farm. And if you enjoy it, don't forget to hit the "LIKE" button. That helps in our popularity!